Jennifer Durham is a horse trainer from Pennsylvania - She says she "achieved more in three weeks than I have in two years" since she started outsourcing.

Nate, a local business consultant from Utah was able to quit his full-time day job in just over three months. And now makes more money than he ever has.

Marlon Sanders, a top Internet Marketer from Texas has a PHP programmer and graphic designer working for him full-time for $200/month! (You could maybe get 4 hours of work from a programmer or graphics guy in America...)

Lisa Schwartz, a SEO consultant from California, gets paid thousands of dollars to do SEO work (I'm talking about $5,000/month retainers with brick and mortar companies)... then she turns around and outsources it for a few hundred dollars.

Larry Genkin, hit a ceiling with his publishing business because he couldn't take on more customers... that is, until he discovered outsourcing. He was on track to quadruple his business the last time we talked.

Kirt Christensen, with just two new employees, an Adwords consultant from Washington put an extra $35,000 profit in his bank in his first year of outsourcing!

Carol Tiffany, owns a bed and breakfast -- she uses Filipino outsourcing to SEO the heck out of her website. She has high occupancy rates because of this.

Jeff Rambin, owns a graphic and web design company. He grows and scales his business with outsourcers.

Download Video
STEVE
And frankly -- I can keep going. In fact, I have over 150 testimonials on my website. All from satisfied customers who have worked with me and consulted with me.
Just take a look at the above diverse list of people. Even if you don't have a business yet, or you're about to start one -- you can leverage outsourcing to get off the ground and in the air. (You can see more of them on the right-hand column of this web page).
So I'm always surprised when I hear....
"Outsourcing Doesn't Work In MY Business"
I hear that a lot.
I also hear, "I tried it and it didn't work out."
And then there's the common complaint from people who are new to it...
"I don't know where to begin! There's so much to learn! It seems like more work to outsource than to do it myself."
Frankly, when I hear things like that...
I know what's really happening "behind-the-scenes"... and in a moment, I'm going to show you how you can overcome these challenges.
And I'll show you the three most important secrets to hiring great outsourcers who work out and make you money. At least a "ten-times-return" kind of money.
But first, let me introduce myself...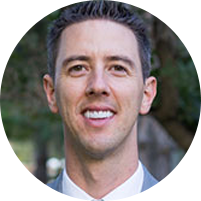 My name is John Jonas. As I mentioned already, I've personally built a business from zero to seven figures in less than 3 years. Even when I was just starting out, I hired outsourcers.
Today I have 12 full-time Filipino outsourcers working for me. They've been with me for over 6 years now.
I pay them anywhere between $1.25 to $4.38/hour depending on what skills they have. They help me with everything from customer support, to website design, to computer programming.
I trust them so deeply, they have my bank account passwords, PayPal access and credit card numbers. I'm not kidding.
But that's not all. What's surprising to most people is... I haven't fired a single one in all my life. Only one has ever disappeared on me. Some of them have been with me from day one.
Let me tell you about my typical workday these days...
I get up in the morning. I make sure everybody knows what they need to do for the day. I reply to some emails. I set up new tasks, projects and assignments. I log out.
In total, I work about 17-20 hours a week. The rest of the time, I'm golfing, hiking or just spending quality time with my family.
Basically -- I have successfully replaced myself in my own business.
I've also personally coached over 11,000 business owners on how to outsource "the right way" so they don't run into the same problems everyone seems to complain about.
And after doing this for 6 years, I know exactly...

Download Video
"This has already put an extra $35,000 in profit into my bank account..."
Kirt Christensen
Spokane Valley, Washington
Why So Many People End Up With More Trouble Than Freedom When They Outsource
Let me tell you a story...
I recently had a friend who got a phone call from a telemarketer. She was in the Philippines. She was telling my friend to outsource his realtor business to the Philippines for $900/month.
My friend asks, "What do I get for $900/month?"
Telemarketer says, "A full-time virtual assistant"
"What will they do for me?"
"Well, they can make outbound or inbound calls, they can do some marketing for you..."
My friend interrupts her. "What training do you provide for the virtual assistant?"
The telemarketer pauses. "What do you mean?"
That's the big, ongoing joke in this industry. If you hire a virtual assistant, how will they know what to do?
All this company was doing was providing the person. Zero training. Zero resources. Nothing.
This is why so many people say, "Outsourcing is too much of a hassle".
Of course -- that isn't the only problem.
$900/month is also a lot of money. But that's what happens when "big companies" have overhead expenses. (Like the telemarketer they paid to call you).
(In a moment, I'll tell you how you can hire an outsourcer for much, much cheaper and have them trained for you!)
And so -- people go the other route. They go it alone. That's when they run into even bigger problems.

Download Video
Liza Schwartz
Why eLance, Guru.Com, oDesk And Other Outsourcing Companies Don't Work
When you hire on the "Big Three" of outsourcing sites... you're hiring contractors for a single job.
And what happens is you end up hiring someone who's in it for the short-run. They have three, four... maybe even six other clients to take care of. They charge more because they're freelancers. And with so many names to choose from, you don't even know where to begin.
Want to hear the single biggest secret behind my success? I hire full-time. Always.
I'd rather pay someone $200 - $700 a month (that's 160 hours of work), than pay someone the same amount for one project.
Why? Because I get loyalty and commitment. I get their singular focus. I get them for much, much cheaper.
I also build a relationship with them. I train them on different skills. And before you know it, I have an outsourcer who can literally replace me.... because they can do almost everything I do.
Think about that for a second.
Think about all the headaches, frustration and time-consuming WORK you have to go through every time you hire someone. Now think about doing that for each and every project you need done.
Why would you do that to yourself?
When someone tells me outsourcing didn't work for them, I always ask, "Did you hire for a single project?" And the answer usually is, "Yes".
And after a while, our conversation usually leads to them asking...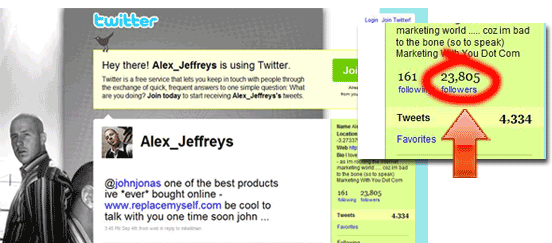 "But Where Do I Find Great People?"
"But Where Do I Find Great People?"
I've hired people in India. I've hired people from America. I've hired from the UK, Australia and Pakistan even.
Here's my big outsourcing secret #2: What I've personally discovered and verified with over 11,000 clients is this...
The best place to hire people is from the Philippines.
There is a strange, magical and wonderful culture there that you can't get anywhere else in the world.
There are FOUR reasons why they are a cut above any other country you hire from. Here they are...
They Have Honesty, Integrity and Loyalty. I don't know what it is. But these characteristics are deeply embedded in their culture. They're not here to screw you over, take your money and run... or do anything bad on purpose. They genuinely care and want to help. And personally, that is much more important to me than the most skilled person in the world. But of course, they're also able to do the work and deliver.

They Are Highly Educated, Technical and Hard Working. Many Filipinos have a college education. They are fluent in English. And several of them can code with the best of them.

The average salary of an American programmer these days is about $54,458. Now, compare that to my top programmer. I pay him $700/month. That's $8,400/ year. This guy can handle anything you throw at him. PHP, HTML, CSS, C++, JavaScript. You name it.

But here's the kicker: The only reason I pay him a "premium" is because he also knows how to do web design. You can get away with great programmers for $400/month in the Philippines. That's $4,800 a year. Most website design companies in America would charge you that just to build one website.

They Like Working For Foreigners. I kid you not. Especially if you're American. It gives them a social status "lift" when they can tell their friends and family they work for an American businessman. (That's what you are, by the way. A foreign businessman. Sounds nice rolling off the tongue, doesn't it?)

You Have Your Choice Of Them.Let's face it, while the economy here in America has been hit hard since 2008... imagine what it's like for the Philippines for the last 100 years. They've been through multiple revolutions, impeachments and corrupt governments. Simply put, it's just an economically unstable place to be.

They are constantly working part-time, on contract or temporarily. Imagine you coming in and offering a stable, full-time job with a regular paycheck. You would be a savior.
This is the opportunity that lies at your feet today.
An entire country with just under 50 million people who are of working age. They have a 90% literacy rate. Many of them went to college, technical and vocational schools.
You basically have a huge talent pool for you to fish from. But unfortunately, here's the big problem with hiring people from the Philippines: There are no good ways to sort through and filter employees looking for work.
That is, until very recently.
Introducing OnlineJobs.ph
Up until recently, there were really only two websites where you can find, sort and hire good Filipino workers. (One of them charged you $750/month)..
While the other one was cheaper, they had weird rules I won't get into here. Basically, they made it hard for people outside of the Philippines to hire people... which is funny, because I'm sure "foreigners" like you and me end up hiring more Filipinos than the Philippines do themselves. (OK, that's probably exaggerating... but you get what I mean)..
And frankly, those were my only two options back in 2005 when I first started..
One day in 2009, I got so sick of this, I went and created my own database. (That's how bad it was)!
Today, OnlineJobs.ph attracts over 65,000 quality Filipino workers all looking to help you grow your business..
And here's the best news of all: I want to give you access to this database for free. I'll tell you how you can get it and why I'm giving it away in a moment..
First, let's talk my big outsourcing secret #3..
It's related to another question I get a lot of....
"Can I Really Use 160 Hours Of Someone's Time???"
It's a great question, especially if you're just starting out in business.
Now -- if you've been in business for a while, your biggest concern is... "Do I have time to train this person to do what I do -- the right way?"
Here are the facts...
What's missing with most outsourcing companies, agencies and websites is solid training. It's easy to hire people... but you probably have things you want them to do that they may not have heard of before. Like SEO work, Link Building, Article marketing and Video marketing.
So when I built my business, I put together training videos on basic Internet marketing training. These videos were so effective, all I had to do was hand them over to my outsourcer... and they could watch it, learn it and start implementing it.
I want to hand these videos over to you... so you can give them to your outsourcers.
I've created over 13 modules you can hand over to your outsourcer. Subjects vary from SEO to article marketing to Facebook. (Look below to see what you get).
Training Modules
Be the CEO
Adwords Training (Bonus: Wordpress Training Included)
Link Networks and Mini-Nets
Video Marketing
Article Marketing
Web 2.0 Marketing
Getting Links to Your Site
Facebook Marketing
Content Sharing and Podcast Training
Script Installation Training
SEO Training
Sales Copywriting Training
High PR Link Building and Content Curation
These are the exact same training videos I made to train my 12 employees. Today all of them are proficient in at least six different skills. I can move them from one part of my business to another effortlessly.
Once you hand over these training videos to your outsourcer...
You practically don't have to do a thing here.... aside from some check-ins. That's what I do every morning. A few check-ins to make sure everything is running smoothly. And then... I more-or-less have the rest of the day off!
Alright. For the last few minutes, I've been talking about all the things I want to hand over to you to help you build your outsourcing business.
What's the catch here?